Ipe Decking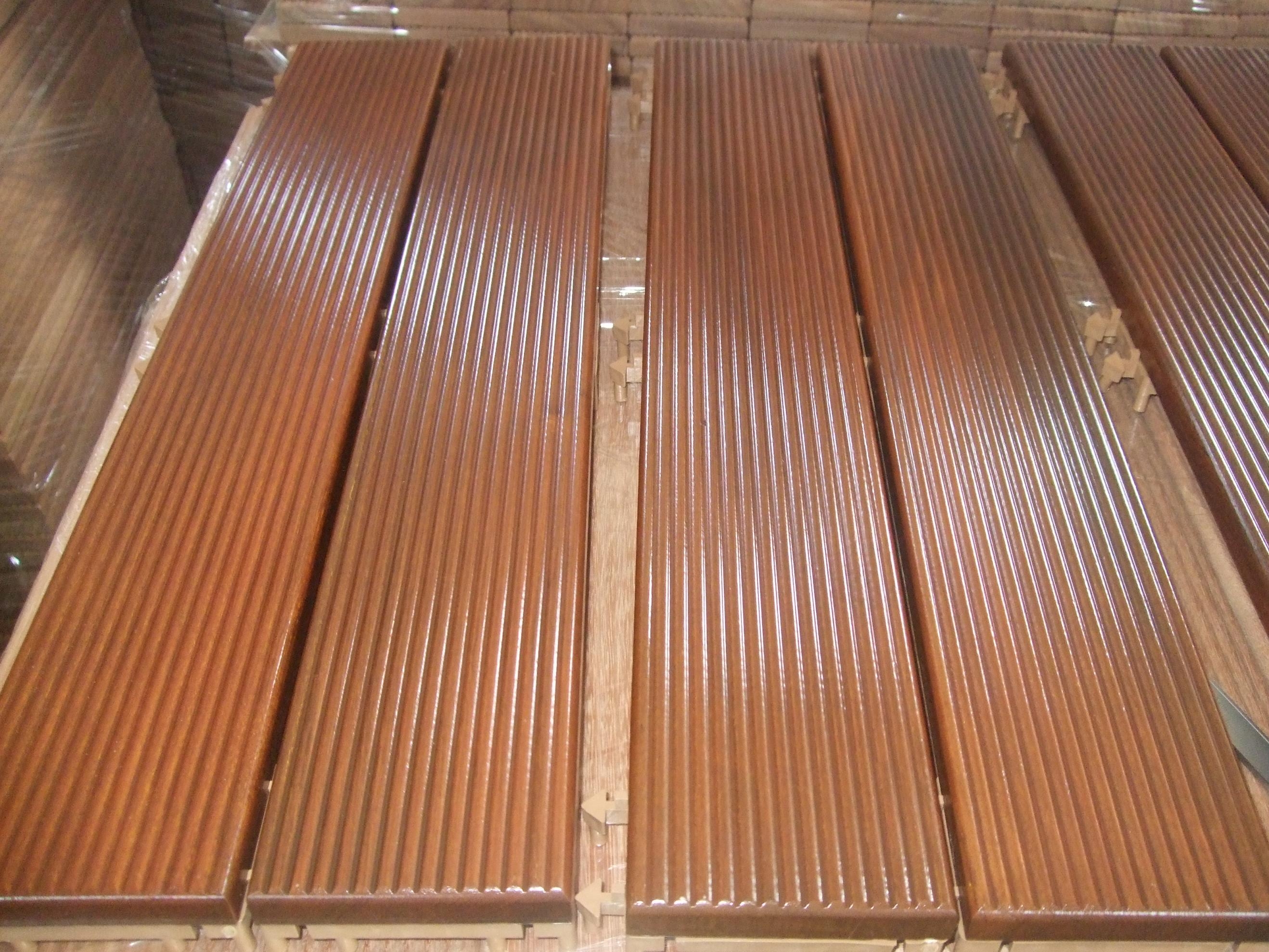 Ipe Wood decking
The species Ipe (Brazilian Walnut) is the hardest species we carry.
Ipe wood, known for its exceptional hardness and resistance to wood boring insects and fungi, this exotic hardwood is a great choice in both residential and commercial installations.
Typically users who require an extremely durable decking or desire a dark floor choose Ipe. We offer only one superior quality grade (clear grade).It is one of the densest woods available, and the densest in our collection - at 3680 on the Janka hardness scale vs 1260 for Red Oak.
A structural frame of high-density polypropylene forms is the basis, on to the Ipe slats are placed. The Timbers are extremely resistant to severe weather and climatic conditions. As the Ipe decking is not in permanent contact with the ground, each slat is protected from moisture which guarantees an extremely long life and therefore a lasting investment.
Surface Treatment: The surface of the decking is treated by anti-moisture and anti-rot oil which is a reputable brand from Germany. Grooves provide an anti-slip surface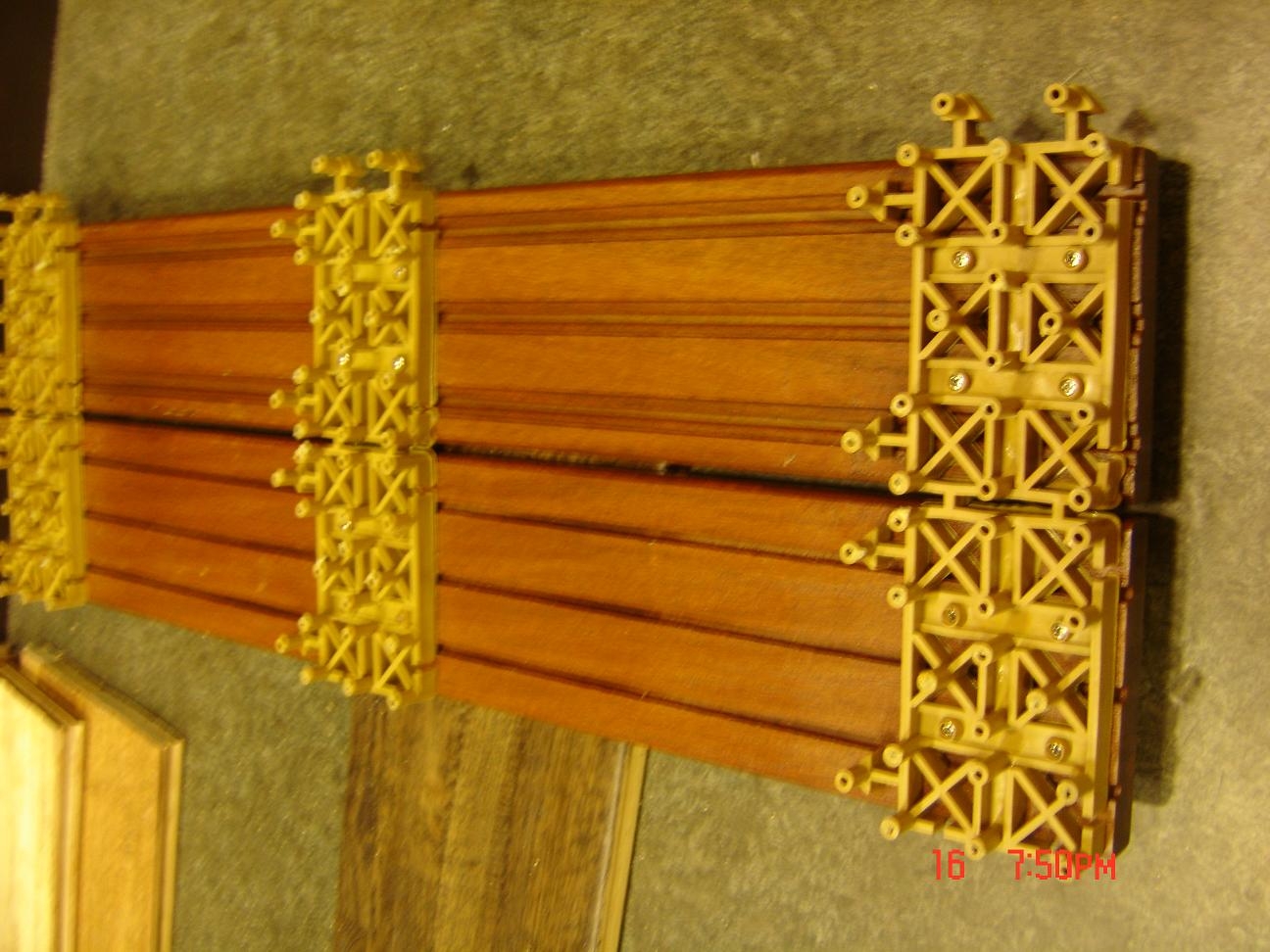 The sizes are:
200mm width (2strip) 600mm length
38mm thickness (18mm board+20mm plastic)
Tongue and Grove, Micro Bevel Edges. 7 Coats Lacquered.
Tobacco colour finished
Pack size 1.20 sqm
Now Only £44.50 per sqm (inc.VAT)
Price per pack £53.40 (inc.VAT)